Promotions
"The best way to find yourself, is to lose yourself in the service of others." ~Mahatma Gandhi
Special Promotions
Plasma Pen / Fibroblast Skin Tightening

Purpose: Tightening, Lifting & Rejuvenate the Skin
Advanced Treatments: Scar Repair, Skintag Removal, and
Mole Removal (must be check by doctor first)
Best Results in a Series of 3.
Treatment Time: 1-2.5 hours
Downtime: 4-7 days for the scabs to fall off
Healing time: 12 weeks to see full results, but will continued for up to a year
Results last 3-5 years
Average Cost: $600-$3000 - Depending on the size of the area
to be treated and sessions need to desired results.
Anesthesia: Topical Anethetic Cream
Pain Level: None to Mild
Note: Individual results vary for each person
Technique: Plasma Pen by Louis Walsh

What is Fibroblast Skin Tightening? - It is a non-invasive and non-surgical pro endure where no scalpels or any surgical instruments are used. Fibroblast is basically an electrical arc that is transmitted through a small probe. This innovative technology cannot cause the so-called "over lifting", as it only affects excess/loose skin which return to its "original state".

Book your Consultation Appointment Now!

LIKE my Facebook Page
FOLLOW me on Instagram
to keep up with special promotions
and holiday hours.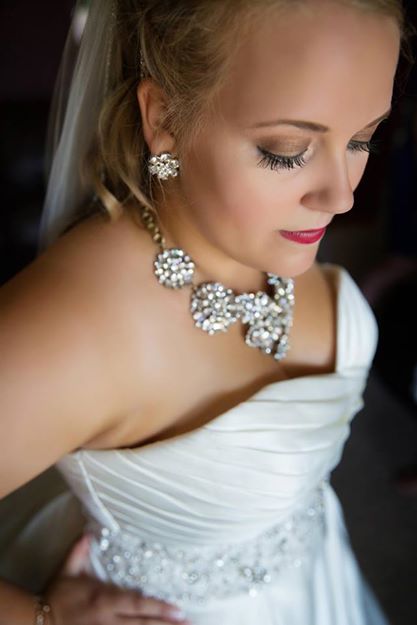 Bridal Retreats
Feeling stressed from all the wedding planning and would like to relax? Check out these packages for 1 day a month stress free zone and relaxation. Get that Hollywood glamorous glow on your wedding!
Which Retreat do you want?
$485
You will get the following services with this starting price:
1 Customized Facial/Peel

1 Makeup Trial Run

Wedding Day Makeup

Retainer to confirm and hold your date.
*We can customize the package to more that 1 month of treatments.